Residential Building: Creating homes.
Smart design is an excellent investment.
Bring your own ideas/plans or use ours as a starting point. We work with you to design your home to suit your land, your lifestyle, and your budget.
It all starts with an obligation free discussion.
Check out our "Showcase Collection."
House designs just for you
Available in Atherton and Cairns.
Coming soon in Mareeba.
Homes are personalised
for you & your family.
Home building with Beck
Our process is based on clear and transparent communications that place you at the centre of your build.
Beck Building Residential offers:
Home design and construction options personalised and customised for you.
House and Land packages

in Cairns (From $549,000) and the Atherton Tablelands (from $415,000).

New builds constructed in close partnership with you to meet exacting standards, so you are satisfied with your investment
Renovations and extensions from little jobs to major projects
Building upgrades so that your home matches residential building codes in tropical north Australia to protect you and your family.
Beck Building Residential:
Guides you through the whole process of constructing your home from design ideas through to handover and possession.
Understands the issues and we help you navigate what is possibly one of the most important creations in your life — your home.
We build every day. We understand that you don't. We know it can be daunting, but our mission is to simplify the process and make your decision to build a great choice and exciting experience.
---
Choose from our collections or bring your ideas for Corinne to prepare concept drawings and give you some insight into what it would be like to live in your home, on your block.
Corinne and William's innovative ideas, attention to detail and building experience will ensure you meet your lifestyle goals, including sustainability, efficiency and economy.
---
In collaboration with various landholders and real estate agents in the region, Beck Building is pleased to offer several house and land packages and home build options in Atherton, Mareeba and Cairns.
More information is coming soon on specific packages and opportunities, but keep an eye on our House and Land Package page as an indication of what's on the horizon.
Call Corinne: 0498 008 652 for more information.
---
We take the time to understand you and your goals because we know:
Smart design is an excellent investment.
For more information and to discuss your residential construction requirements, contact:
Corinne on mobile: 0498 008 652 or (07) 4231 9634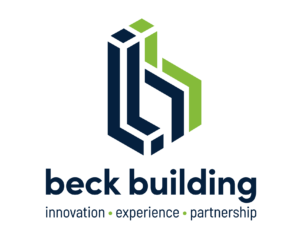 Beck Building: QBCC 15007387